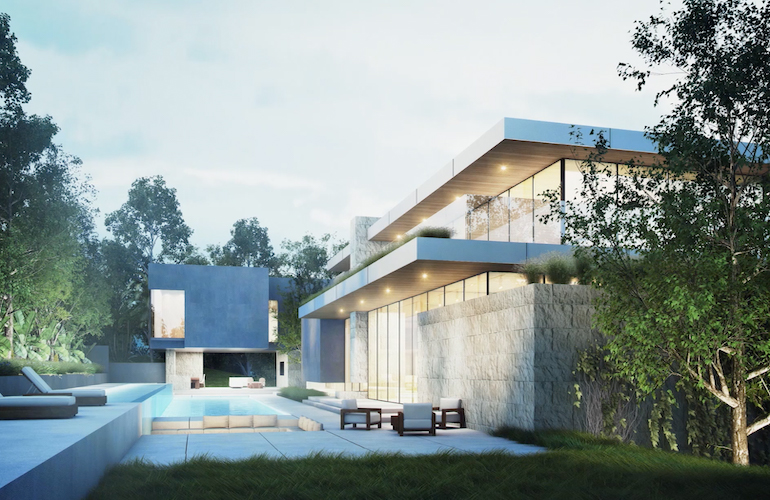 ARCHICAD is a tool for architects working in the architecture-engineering-construction (AEC) industry for designing buildings from the conceptual phase all through to construction phase. It is BIM software developed by GRAPHISOFT which enables architects to work in a BIM (Building Information Modeling/Management) environment. ARCHICAD works on two platforms: macOS and Windows.


The leading Building Information Modeling (BIM) software solution provider for architects and designers has announced the release of ARCHICAD 23, the latest version of its award-winning BIM software solution. ARCHICAD 23 vastly improves perceived performance of essential processes such as software startup, file opening, working in multi-project environments and switching between different views of the BIM project. The brand-new Opening, Column and Beam tools increase modeling accuracy and interoperability with engineering disciplines.
What's new in ARCHICAD 23:
1.Performance improvements: ARCHICAD 23 puts a special emphasis on offering an uninterrupted flow starting from launching the software, accessing project data and navigating one's way through the Building Information Model. This is achieved through a combination of raw performance optimization, streamlined workflows and reduced file sizes.

2.Re-engineered Column and Beam tools: ARCHICAD 23 enables architects to model faster and create accurate construction details and quantity estimations for reinforced concrete, complex steel, timber, and composite beams and columns. Complex columns and curved, haunched and castellated beams can now be modeled and documented to meet graphic and representation standards. Beams and columns can be displayed using various projected and symbolic views and cover fills.
3. Voids, Niches, and Recesses: ARCHICAD 23 introduces a new Opening tool dedicated to model and coordinate project design voids, recesses and niches — as horizontal, vertical or slanted openings across elements, element groups or even across stories. Such openings are important for project coordination as they are equally relevant for architects, engineers and consultants and must be documented by architects and by engineers. Openings can be modeled, scheduled, and documented using intuitive tools, and shared using open IFC standards.
4. Renewed Solibri connection: ARCHICAD 23 enables seamless code- and constructability checking at any stage of the design. The updated add-on automatically detects and sends only those elements that are changed in the ARCHICAD model, resulting in faster round-trip collaboration.
5. Enhanced dRofus connection: ARCHICAD 23 allows architects to capture and organize client planning requirements and use these to validate and propose design alternatives. The dRofus database enables designers to collect and handle planning rules and design data with ease, even when working on large and complex projects, like hospitals, airports and universities.

6. Rhino-Grasshopper-ARCHICAD live connection: The new Grasshopper Deconstruct Component can be used to extract ARCHICAD element surface data as a design reference. With the help of this function, changes to the core design scheme in BIM will automatically update all linked design details generated via design algorithms in Grasshopper.


CANTER CADD being ISO 9001:2015 certified, the best CAD training institute can make a candidate's profile strong and eligible to grab the trending jobs in the market. Moreover, the courses are offered by highly skilled and trained professionals to offer valuable knowledge to the candidates.
Locate CANTER CADD – The Best ansys Training Institute in Hyderabad-Mehdipatnam-Ameerpet-Himayatnagar-Dilsukhnagar-Habsiguda-Boduppal-ECIL-Santoshnagar-Chandanagar-Alwal-Kukatpally-Secunderabad-Warangal-Hanamkonda, Bangalore-Marathahalli-BTMLayout-Electronic City-Yelahanka-Banashankari-JPNagar-Srinagar-Hulimavu-Chamrajpet-Horamavu-Vidyaranyapuram, Andhra Pradesh-Guntur-Nellore-Kurnool-Rajahmundry-Tirupati-Dwarakanagar-Vizag-Vijayawada, Delhi NCR-LaxmiNagar-RajendraPlace-Rohini-Adhchini-Kalu-Sarai-, Pune-Akurdi, Tamil Nadu-Coimbatore, Uttar Pradesh--Gazhiabad-Meerut, Kerala, , Mumbai, Nagpur.