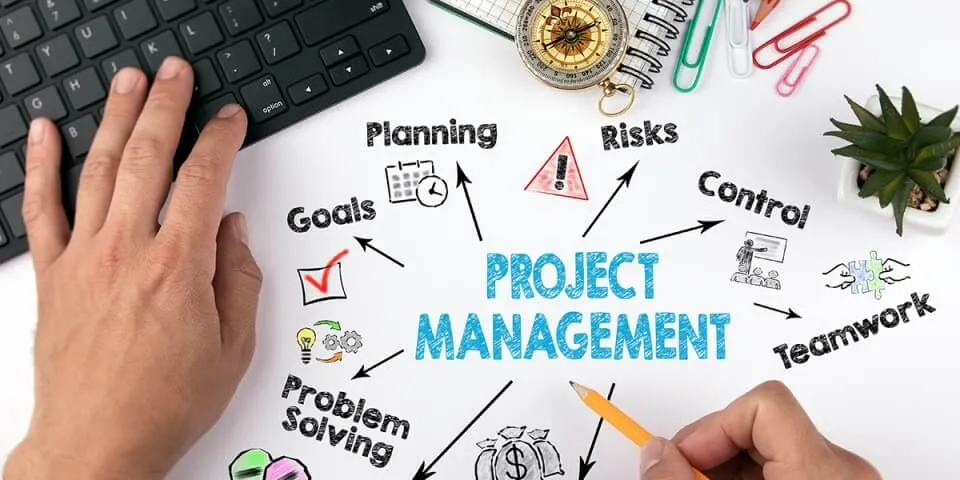 In a single engineering project, a lot goes on behind the scenes- and it's not just designing, strategizing, and developing an item. Outside of the engineering visionaries lies other professionals who help manage the project as a whole by keeping the entire team on schedule. They are project managers. Engineering graduates have already mastered very specific skills that enable them to succeed in their jobs. Given that, many of them might question the benefits of also developing further skills through a project management degree. Here are some other advantages.

Success Depends on Non-Technical Skills
Project management has gained in popularly through the years for the simple reason it works. Having a standardized, proven approach leads to less project failures. For engineers, it's important to realize that non-technical, project management skills are just as important to success as engineering skills.
Having a Standardized Framework
Working on projects involves repetitive tasks. Having to reinvent a framework for accomplishing those tasks for every project is both tedious and a waste of time. Project management focuses on making each step of a project as efficient and effective as possible. These steps can be standardized for every project.
A Boost To Your Career
Those who couple skills from a project management degree with engineering skills are immediately in a better position to take on a leadership role. Earning a master's degree in engineering project management prepares graduates to understand the dynamics of an organization and the management of people. They also will have skills in both accounting and finance.
Risk Assessment
The ability to analyze the potential risks of a project beforehand and set up steps to mitigate those risks is invaluable. One of the key components of project management is analyzing a project specifically with risk assessment in mind. This is another area where experience in using these skills leads to better outcomes with each passing project.
Leadership Skills
Part of learning about successful project management also involves picking up valuable leadership abilities. These include the skills mentioned in the section above. But they also involve so-called "soft skills" such as good written and oral communications, good listening skills, management of presentations, and the ability to pull from a variety of managerial tools to increase the chance of success on complicated projects.


CANTER CADD being ISO 9001:2015 certified, the best CAD training institute can make a candidate's profile strong and eligible to grab the trending jobs in the market. Moreover, the courses are offered by highly skilled and trained professionals to offer valuable knowledge to the candidates.


Locate CANTER CADD – The Best ansys Training Institute in Hyderabad-Mehdipatnam-Ameerpet-Himayatnagar-Dilsukhnagar-Habsiguda-Boduppal-ECIL-Santoshnagar-Chandanagar-Alwal-Kukatpally-Secunderabad-Warangal-Hanamkonda, Bangalore-Marathahalli-BTMLayout-Electronic City-Yelahanka-Banashankari-JPNagar-Srinagar-Hulimavu-Chamrajpet-Horamavu-Vidyaranyapuram, Andhra Pradesh-Guntur-Nellore-Kurnool-Rajahmundry-Tirupati-Dwarakanagar-Vizag-Vijayawada, Delhi NCR-LaxmiNagar-RajendraPlace-Rohini-Adhchini-Kalu-Sarai-, Pune-Akurdi, Tamil Nadu-Coimbatore, Uttar Pradesh--Gazhiabad-Meerut, Kerala, , Mumbai, Nagpur.