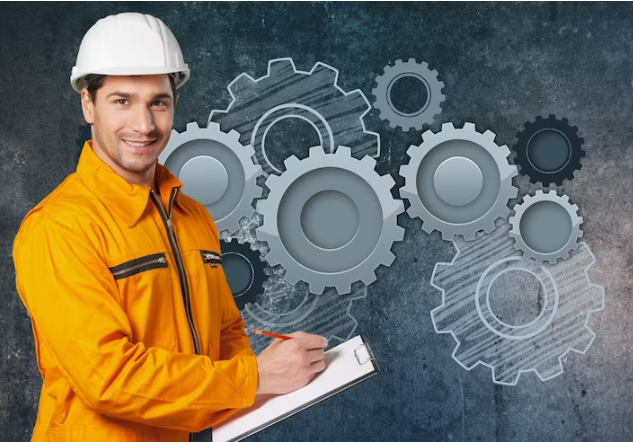 Mechanical engineering is one of the oldest and most diverse branches of engineering. It is a field that deals with the design, development, and maintenance of machines, tools, and other mechanical systems. Mechanical engineers play a crucial role in many industries, including manufacturing, construction, transportation, and energy production. The importance of mechanical engineers cannot be overstated as they are essential for the development and growth of modern society.
One of the main responsibilities of mechanical engineers is to design and develop machines and systems that are both efficient and cost-effective. They use their knowledge of mathematics, physics, and materials science to create mechanical systems that are capable of performing specific tasks. Mechanical engineers are involved in the entire lifecycle of a machine or system, from its initial design to its manufacture and maintenance.
Another important aspect of mechanical engineering is the development of new technologies. Mechanical engineers are constantly working to improve existing systems and create new technologies that can make our lives easier, safer, and more efficient. For example, they have developed innovative technologies such as solar panels, wind turbines, and hybrid vehicles that are now being used to produce clean energy and reduce our dependence on fossil fuels.
Mechanical engineers are also critical to the manufacturing industry, which is a significant contributor to the economy of many countries. They work closely with manufacturers to develop efficient and cost-effective production processes. They also help manufacturers improve the quality of their products and reduce waste. This not only benefits the manufacturers but also the consumers as it results in better products at a lower cost.
In the construction industry, mechanical engineers play a vital role in designing and building safe, efficient, and environmentally friendly structures. They work with architects and other engineers to ensure that the mechanical systems in a building are properly integrated with the rest of the structure. They also design heating, ventilation, and air conditioning (HVAC) systems, plumbing systems, and elevators to make sure that the building is comfortable and functional.
Finally, mechanical engineers are essential for the safe and efficient operation of transportation systems, including cars, trains, and aircraft. They design and develop these systems, ensuring that they meet safety and performance standards. They also work to improve the fuel efficiency of vehicles, which helps to reduce emissions and save energy.
In conclusion, mechanical engineers play a critical role in the development and growth of modern society. They are involved in the design and development of machines, tools, and systems that are essential for many industries. They work to improve existing technologies and develop new ones that can make our lives easier, safer, and more efficient. Without mechanical engineers, many of the technologies and systems that we rely on every day would not exist, and the world as we know it would be very different.
Mechanical engineering has also played a key role in the development of modern healthcare. Medical devices like artificial joints, pacemakers, and dialysis machines have all been designed and manufactured by mechanical engineers, improving the lives of millions of people around the world.
Another important impact of mechanical engineering on society is its contribution to manufacturing and industry. Mechanical engineers have helped to design and build the machines that are used to manufacture products, from textiles to electronics. This has helped to make manufacturing more efficient and cost-effective, and has enabled companies to produce more products at a lower cost, making them accessible to more people.
Mechanical engineering has also helped to advance renewable energy technologies, such as wind turbines and solar panels. These technologies play an important role in reducing our dependence on fossil fuels, and they are essential to mitigating the impacts of climate change.


CANTER CADD being ISO 9001:2015 certified, the best CAD training institute can make a candidate's profile strong and eligible to grab the trending jobs in the market. Moreover, the courses are offered by highly skilled and trained professionals to offer valuable knowledge to the candidates.

Locate CANTER CADD – The Best ansys Training Institute in Hyderabad-Mehdipatnam-Ameerpet-Himayatnagar-Dilsukhnagar-Habsiguda-Boduppal-ECIL-Santoshnagar-Chandanagar-Alwal-Kukatpally-Secunderabad-Warangal-Hanamkonda, Bangalore-Marathahalli-BTMLayout-Electronic City-Yelahanka-Banashankari-JPNagar-Srinagar-Hulimavu-Chamrajpet-Horamavu-Vidyaranyapuram, Andhra Pradesh-Guntur-Nellore-Kurnool-Rajahmundry-Tirupati-Dwarakanagar-Vizag-Vijayawada, Delhi NCR-LaxmiNagar-RajendraPlace-Rohini-Adhchini-Kalu-Sarai-, Pune-Akurdi, Tamil Nadu-Coimbatore, Uttar Pradesh--Gazhiabad-Meerut, Kerala, , Mumbai, Nagpur