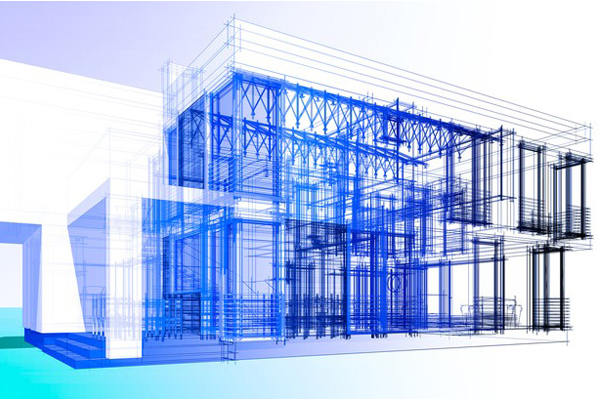 Role of STAAD Pro in Civil engineering
STAAD Pro is a software widely used in the field of Civil engineering. It has more flexible and advanced features than Auto CAD, being used in the construction industry. AutoCAD allows candidates to work on two-dimension models; however, STAAD Pro will let you work on three-dimensional models. It requires lesser manual calculation and thus, you can save time and energy.
Importance Of STAAD Pro in Civil engineering
In recent years, STAAD Pro has become an integral part of structural analysis & design solutions mainly using an exposed API called OpenSTAAD to access and drive the program with the help of Visual Basic macrosystem included in the application. Also, OpenSTAAD functionality is used in applications that themselves include suitable programmable macro systems.
Additionally, STAAD Pro also has added direct links to applications such as RAM Connection and STAAD Foundation. It provides help to engineers working with those applications that are handling design post-processing which is directly not handled by STAAD Pro itself.
STAAD Pro does schema analysis of the CIMsteel Integration Standard, version 2 commonly known as CIS/2, and used by a number modelling and analysis applications.
Purpose Of STAAD Pro In Civil engineering
With the help of STAAD Pro, civil engineers can easily analyze & design civil engineering structures such as buildings, bridges, dams, canals, sewage systems, plane and space trusses.
STAAD Pro can generate loads such as wind, or earthquakes as per building codes of selected countries.



STAAD Pro can be used to design steel and reinforced concrete buildings as per the codes of selected countries




It can carry out linear elastic (static & dynamic), and nonlinear dynamic analysis




It has a simple and easy-to-understand interface which makes learning quick for aspirants.




At present, STAAD Pro is developed by Bentley Systems Inc. It was originally developed by Research Engineers Inc. in California.




STAAD Pro was one of the earliest structural analysis and design software that was designed with user-friendly GUI and support for building codes of various nations such as India, the US, the UK, and other developed nations.

Let's discuss the capabilities of STAAD Pro in detail:
To Analyse gravity and lateral load - Using STAAD Pro, engineers can design and analyze simple/complex structures for a wide range of loading conditions, including ones that are gravity-induced such as dead and live loads, skip conditions, in combination with the lateral loads such as winds and seismic.
Check designs for cold-formed sections – To design light gauge steel members with the help of a comprehensive cold-formed sections library with no need to use a separate special-purpose application.
Complying with seismic requirements – To design & detail seismic-force-resisting systems, generating seismic loads according to the relevant building code. Consider these forces in the design of elements and, where required, the design of frames & the larger structural system. To enforce the ductility requirements of the selective design code in element proportioning and detailing.
Create finite element meshes – Through element generation, civil engineers will be able to decompose the physical elements like slabs, mats, or walls into a series of plates or solids. To efficiently generate finite element geometry for complex objects with openings. Optimize the finite element analysis by choosing various plate shapes based on the requirements.
Design & Analyze with finite elements: To complete building analysis, design, and drafting for the entire structure accurately. Later, use our state-of-the-art finite element analysis. It helps to reduce or eliminate the time spent to get the results.

Design & Analyze structural models: Engineers can design the total structure, including decks, slabs, the slab edges & openings, beams, columns, walls, braces, footings, and the pile caps. With STAAD Pro, you can automate many of your time-consuming, tedious designs & analysis tasks and thereby produce practical system & component designs that will be document ready.
Design lateral resisting frames: Perform extensive building-code checks for seismic and wind forces on the braced frames and moment frames. To quickly obtain safe & reliable designs for all the company's structural projects.Design for international design sta
ndard
s: To extend the reach of your business practices & take the advantage of global design opportunities with the help of a wide range of international standards and specifications in our design products. To complete your designs with perfection, thanks to the extensive support of India & international standards.
Generate design loads and load combinations: To apply code-prescribed wind & seismic loads to the structure with the help of built-in load generators. Calculate the various loading parameters based on the structural geometry, mass, and selected building codes. To combine these lateral load cases with the gravity, and other types of loads using combination generators.
Integrating slab & foundation designs: To design slabs and foundations through specialized applications by integrating them within the master analysis model. To create design calculations and reinforce drawings. To add the design information in BIM models through ISM.
Integrating steel connection designs: It helps to design structural steel connections within a single integrated environment. You can transfer joint geometry, member sizes, and joint forces from the 3D analysis to the steel connection design application directly with the help of this software. It will also allow for the efficient reuse of information and help to reduce the amount of rework required when the structure changes.
Model reinforced concrete: You can model reinforced concrete shapes such as concrete beams, columns, slabs, walls, spread footings, and continuous footings, all with parametric behaviour. To change the concrete shape, cause the rebar to adjust automatically. You can even model reinforced concrete shapes which includes the curves, slopes, or other shapes with the help of intuitive commands.
Model structural steel
: STAAD Pro lets you design the model structure of the steel shapes such as beams, columns, and braces, based on country-specific steel tables or user-defined shapes. You can model steel connections, either standard or custom, and automatically adjust them as per the requirements based on the connecting members and come up with a unique steel design. Also, with STAAD pro you can model comprehensive steel plate-work, including gusset plates and chute work.
Produce structural design documentation – You can create the structural design documents along with the necessary plans & elevations being used to convey the design purpose. The changes made to the 3D model will be automatically updated in the documentation.
Share structural models – You will be able to transfer the structural model geometry, and design results from one application to another. It can later synchronize changes over time. You can even share the structural model, drawings, and information with the team members for final reviews.
Design beams, columns, and walls – To optimize or analyze beams, columns, and walls for gravity and lateral loads. It helps to quickly obtain safe and economical designs. To produce designs in compliance with Indian requirements and many international design specifications & building codes.
CANTER CADD being ISO 9001:2015 certified, the best CAD training institute can make a candidate's profile strong and eligible to grab the trending jobs in the market. Moreover, the courses are offered by highly skilled and trained professionals to offer valuable knowledge to the candidates.
Locate CANTER CADD – The Best ansys Training Institute in Hyderabad-Mehdipatnam-Ameerpet-Himayatnagar-Dilsukhnagar-Habsiguda-Boduppal-ECIL-Santoshnagar-Chandanagar-Alwal-Kukatpally-Secunderabad-Warangal-Hanamkonda, Bangalore-Marathahalli-BTMLayout-Electronic City-Yelahanka-Banashankari-JPNagar-Srinagar-Hulimavu-Chamrajpet-Horamavu-Vidyaranyapuram, Andhra Pradesh-Guntur-Nellore-Kurnool-Rajahmundry-Tirupati-Dwarakanagar-Vizag-Vijayawada, Delhi NCR-LaxmiNagar-RajendraPlace-Rohini-Adhchini-Kalu-Sarai-, Pune-Akurdi, Tamil Nadu-Coimbatore, Uttar Pradesh--Gazhiabad-Meerut, Kerala, , Mumbai, Nagpur.