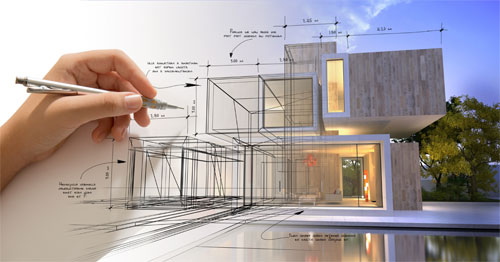 Technical drawings remain an essential part of the construction industry and manufacturing industry regardless of product type. The technology may be have changed but the techniques and the principles are essentially the same. Many times articulating your ideas might not be just enough, thus getting that idea designed with CAD can give a full picture of concept. CAD drawings are environmentally friendly and can be stored and used electronically without using paper. CAD Drafting has been a real breakthrough in the architectural engineering construction industry by becoming the important source of communicating design intent.
Five major advantages of CAD drafting:
1.Better quality designs: The CAD software provides great tools for design professions that will help in carrying out design and analysis of a proposed design. These tools also help in producing designs with high accuracy like in Shop Drawings and the scope for errors are less. The higher accuracy will lead to better designs and these better designs helps in manufacturing faster.
2.Easy saving and sharing: All the designs and drawings created with the help of CAD can be easily saved and preserved for future use and reference. These saved drawings can also be edited and printed whenever required. Some components from the drawing can also be standardized for future uses. Unlike the manual drafting, the CAD drawings require less space and can be stored in hard drive, USB pen drive or cloud and can be shared easily.
3.Modify and reproduce faster: Creating a digital blueprint with CAD has several advantages. Modifying the CAD geometry is easy with all the tools available, correcting any errors is much quicker, you can reproduce the drawing in no time and make as many copies as you want.
4.Ability to create 3D CAD models: CAD has the capability to transform an idea into a visible sketch in a matter of few minutes. With a rough draft, one can create something with the CAD software.3D CAD packages have many more powerful features for creating the 3D models easily. Building Information Modelling is the latest in CAD technology that helps in management of digital representations of physical and functional characteristics of a building.
5. Template and database creation: You can create any number of CAD templates with basic details that can be used and reused any number of times. These templates can save time by providing basic information. The CAD files can be used to create a database as well. Once created, the CAD templates and CAD database can be accessed through a wide area network.
At CANTER CADD-the best CAD Training Institute in India, we are incorporating all these new features in our training program. We have crafted our training program as per the industry needs to ensure our students achieve milestones in their career. CANTER CADD believes in combining the best of theoretical as well as practical knowledge for enhancing the employability of its students. We stand as a proud mentor in building your successful career.